In this week's Meet the Maker we meet Amy Packham from Amy V Packham Art and Illustration 
Hello Amy! What did you do before creating your business?
I studied Fine Art at DeMontfort University and since then I have worked various jobs from hospitality to office work, but I always kept my passion for drawing. I continued to develop my illustration style over the years and eventually decided to set up my business.

What made you decide to start your business, and what's the inspiration behind your brand?
My business is relatively new, I have always loved creating artwork but it was really when the lockdown began that I decided to create my business. I bought an iPad at around the same time and I was drawing pretty much every day. With all the new work I'd made, I decided to make it available as prints and it's just grown since then! I'm a little bit obsessed with plants and nature which is what inspires my brand. My flat is full of houseplants and they have definitely inspired some of my illustrations!
What is your Design process and what are your essential tools? 
To make my illustrations, I tend to do a rough sketch on paper and then draw them up and add colour on my iPad. I have an apple pencil and use Procreate to make the digital piece. I love using colour and I find Pinterest a really useful tool for inspiration for this. I also recently invested in a high quality printer so that I can make all of my prints in-house.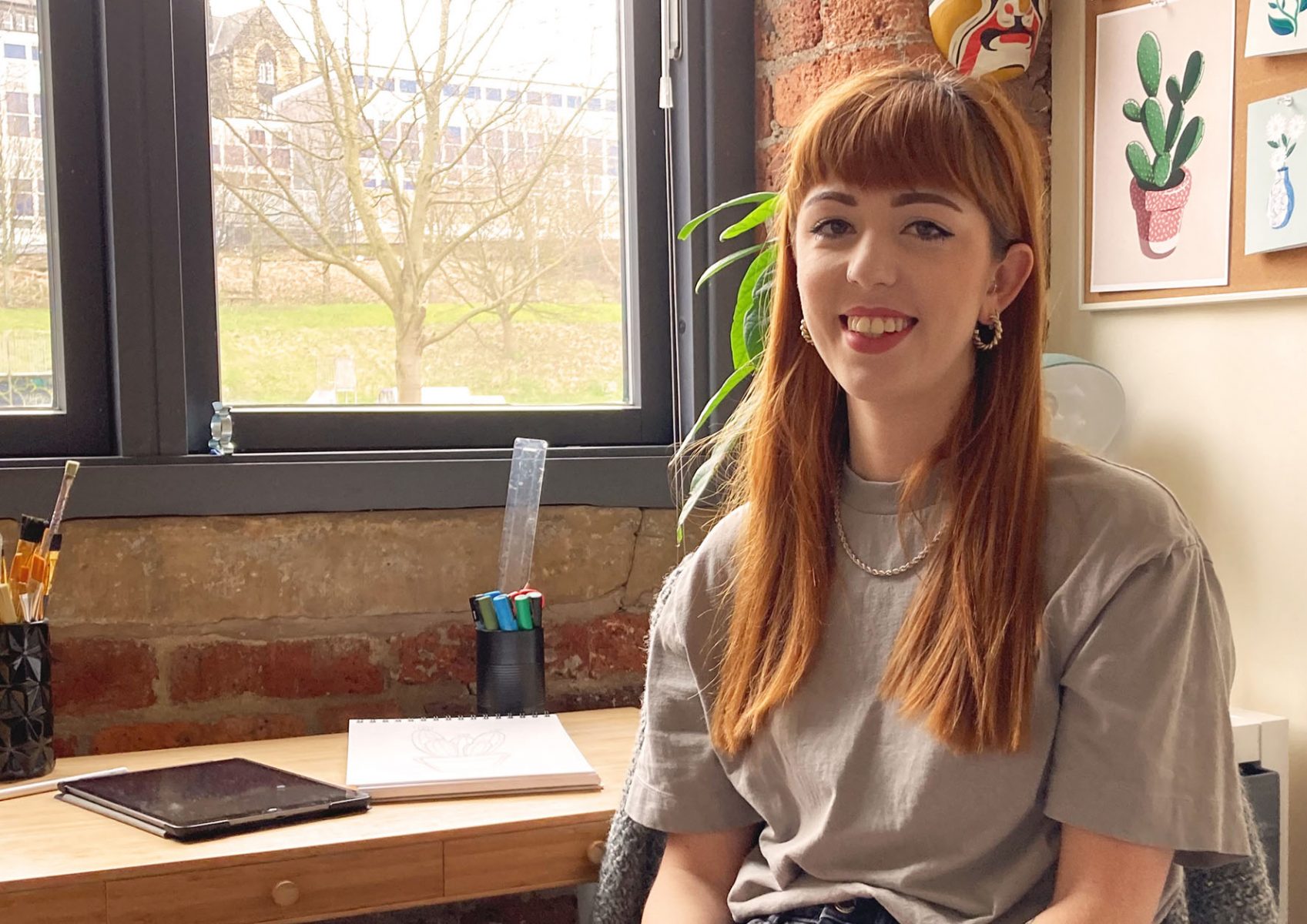 What have been the biggest challenges/achievements, or your favourite story so far?
I've tried in the past to do what I am doing now and never really got very far with it. I got to the point where I'd pretty much given up with it but I am so glad I gave it another try! I absolutely love my little business and I hope it continues to grow.
How would you describe your business in 3 words?
Growing, Personal, Colourful, 
Favourite music / podcasts to listen to while working?
My music taste varies a lot, when I'm working I can listen to anything from hip-hop to cheesy 80s songs. My favourite podcast has to be Nobody Panic.
Do you have any advice for someone just starting out?
Don't give up! It can be hard work when you first start out and it takes a while for things to get going, but if you are passionate about what you do, keep going until you get to where you want to be. 
What do you do to relax?
I like to go for long walks in the countryside but I do also enjoy binge watching a good Netflix series with a glass of wine! 
What's next / any exciting plans?
I plant to just keep growing my business and see where it takes me! 
Shop Amy's Designs on Urban Makers