In this week's Meet the Maker we meet Benjamin Partridge from The Owlery 
Hi Benjamin. What did you do before creating your business?
Before starting out in Business I was a Special Educational Needs Teacher for quite a few years. I have a background in Psychology and worked as a teacher in the early days. I am currently in the final stages of a PhD in Psychology now and really enjoy the balance between business work and education/part time work. I like that I am always doing something new and while it is challenging it is rewarding to do both.
What made you decide to start your business, and what's the inspiration behind your brand?
The inspiration behind my business really is just rooted in a love and fascination with the natural world. I have always been fascinated by biodiversity and more recently my love of birds has come to the forefront. I knew that this fascination would be manifested through print but I have also had a deep love of textiles right from a young age and it was a sensible thing to do to pair them up, creating surface pattern designs of my favourite parts of the natural world for textile home and giftware. 
What is your Design process and what are your essential tools? 
I am a bit of a technophobe, so while I do digitise work to create surface designs my knowledge here is pretty basic. I am a big fan however of my dip pen, a pot of Indian ink and a sheet or 6 of acetate. All of my designs start out as hand illustrated colour separation which I then expose to silk screens and hand pull. I then use digital processes to create the repeat.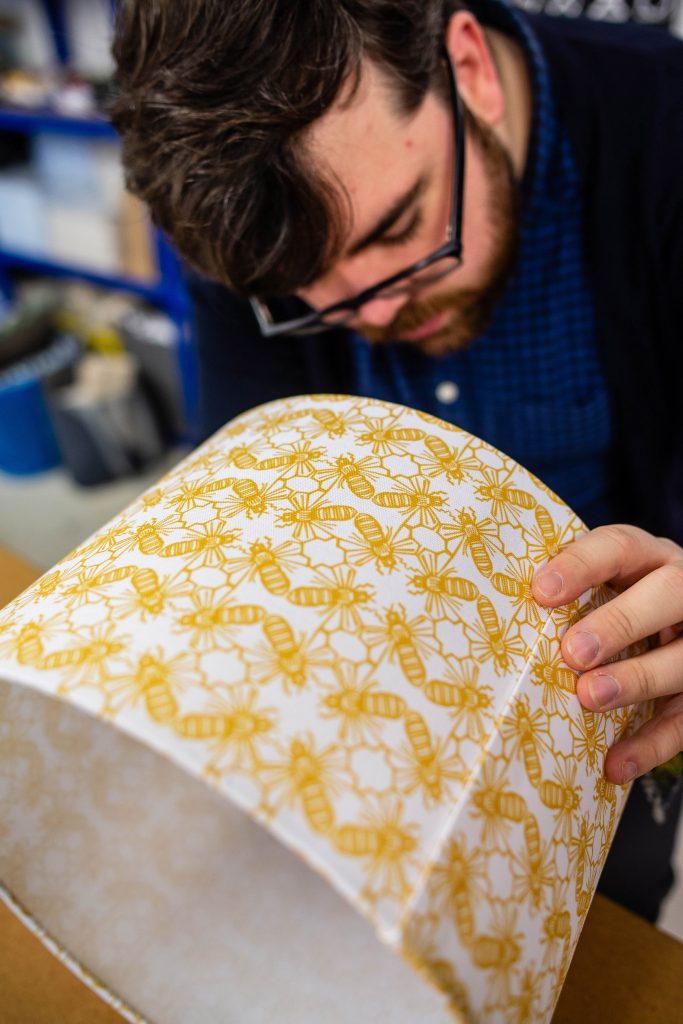 What have been the biggest challenges/achievements, or your favourite story so far?
The biggest challenge has always been balancing everything I have going on. I have never, in the 7 ½ years I have been running my business, not had another job. I've been a teacher in a school, I have taught at the university, I have worked on research projects and now I am finishing up a PhD. I like the variety but it can be challenging when I have a full time business and a part time job or full time PhD. I find myself working very late hours at times but I wouldn't change it for the world. 
How would you describe your business in 3 words?
Bold, Contemporary, statement
Favourite music / podcasts to listen to while working?
This may be a little odd but I very rarely listen to music or podcasts. I actually prefer to watch TV shows or films. I tend to rely on watching things I have seen time and again so I can dib in an out of it while I work. My go to films are the Jurassic Park/World films and I pretty much treat them like podcasts, mainly listening to them and occasionally watching bits. My go to TV would usually be some kind of Medical Drama but you can't beat a bit of classic 90's/early 2000s TV like Buffy, Friends or ER!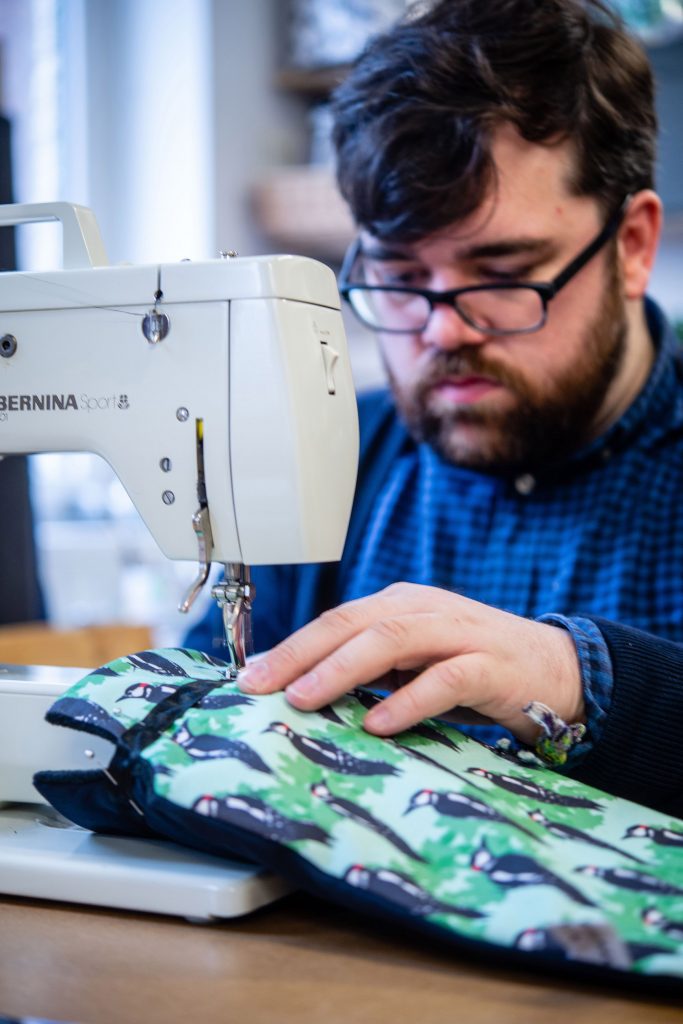 Do you have any advice for someone just starting out? 
The best piece of advice is make sure you have great photos and solid branding. I for one am not good at taking good photos and paying someone to do this is worth it. If you can do this yourself then it is a bonus but these 2 things can be the making of a business. 
What do you do to relax?
I am a bit fan of wild swimming (and indoor swimming). From around April-September you will often see swimming related photos on my instagram stories but for the winter I tend to swim indoors. I feel quite connected to the natural world by swimming outdoors and it is both exhilarating and calming. It is a rush to swim in the cold water but at the same time I thrive off of the hour away from all technology and it feels almost like I am in a world of my own with just the water lapping around me!  
What's next / any exciting plans?
As always there will be new designs coming this year but I am working extensively on new products. I always try to have 2-3 new designs each year as well as 2-3 new products. I am also working on some larger scale and more statement work which should come together in the next year or so!